We recently upgraded a clustered server to MDS 2016. I went to go verify the upgrade and ran into this strange error when viewing all of the entities: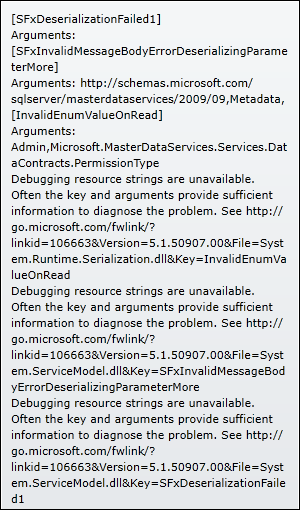 After troubleshooting for a while, the cause became painfully obvious. It turned out that I needed to clear the cache in IE since it still had the previous 2012 version in cache.
I hope this saves someone some time.